Minimizing Risk and Maximizing Protection - The Value of Hiring a Trusted Registered Agent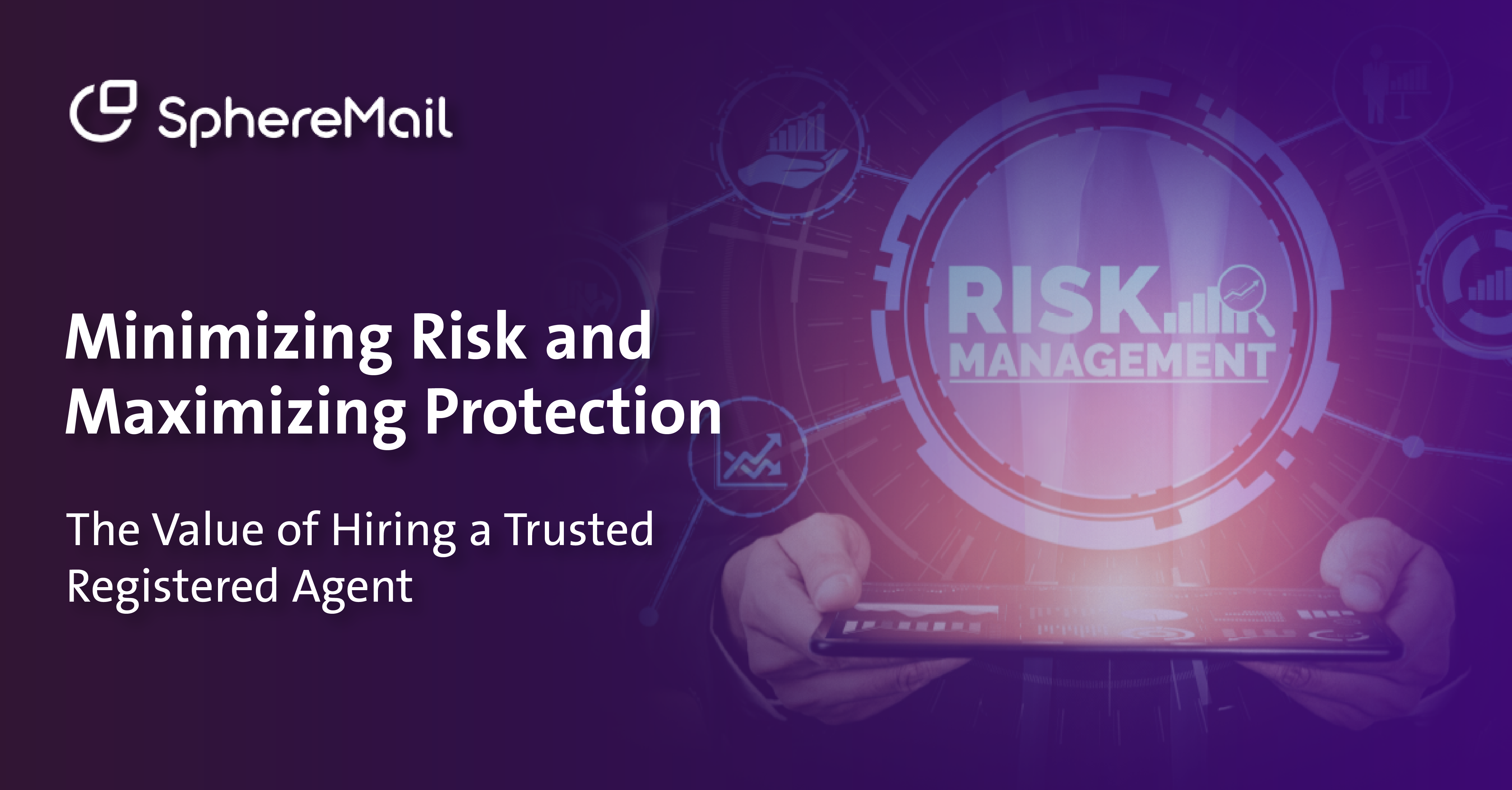 Registering an agent is a way for companies to ensure business continuity and legal compliance. It serves as an official point of contact in the specified state, making sure that tax forms, legal notices, and other documents are always sent to the correct address.
Business owners can choose to act as their own registered agents in their state of residence or appoint someone else. Appointing another individual helps protect the business from potential liabilities by avoiding having official notices sent to a personal address and becoming part of the public record.
It's important to note, however, that businesses cannot be their own registered agent — it must be an individual residing in the same state as the business they are representing. This can be difficult for companies operating across multiple states or international companies looking to do business within the US, but having a valid point of contact is essential for staying compliant with local regulations.
Does Your Business Need Them?
A registered agent is a mandatory requirement for any business operating within the US. This means that companies need to appoint a representative in each state they are operating in order to be legally compliant.
Companies should anticipate needing to register in every state where they plan to hire employees, sell products or services, open an office, or apply for a professional license.
For businesses who may struggle with this process, SphereMail can provide access to a registered agent in all 50 states quickly and hassle-free. All you have to do is let us know which states you want to operate in, and we'll take care of the rest — making it easier and faster for your business to get started and start making money.
Do You Already Have a Registered Agent?
If you already have a registered agent, don't worry. We can help you smoothly switch to SphereMail. Our team understands that filing requirements can be complicated when transitioning to a new registered agent and will ensure you don't miss any obligations – especially if you want to make the change in multiple states. By using our service, you'll be able to manage your ongoing compliance more efficiently and expand your business into new states without hassle.
And Filling Requirements?
Filing requirements can be a massive headache for businesses that are spread across multiple states. Reports have to be filed regularly with current information, such as the registered agent's name, address, and other details. Plus, there may be franchise tax reports required too.
The challenge comes from having to meet different deadlines in each state –sometimes specific per-business deadlines depending on when it was formed - which makes it hard for companies to stay on top of their filing obligations. Miss one, and you could face serious ramifications.
Luckily, with SphereMail, we can help you manage these complex filing tasks. We'll monitor your company's obligations and keep you informed of what needs to be done and when.
Finally, Are You Appointing and Reporting Changes in Your Registered Agents?
Not appointing or reporting a change in registered agents can have severe repercussions for businesses. Without the correct information, you won't be able to receive essential documents, such as tax forms and legal notices, on time. Additionally, the state where you operate may levy additional penalties – like hefty fines or license revocations – against your business. This underscores why it's essential to follow all regulations and promptly update the state with any changes.
SphereMail is here to support you with whatever it is your business needs. We offer a wide range of services, and with over 12 years of experience in the industry, we're confident our team can assist you in fulfilling all of your business operations with the utmost professionalism. Visit our website for more information or to get in touch with one of our experts.